TrooperPX: The Worlds Most Complete
Starship Troopers Reference Collection.

Video Games & Mods
STTA Official Site Images, (Page 2)

Everything shown here are actual film-used props from the 1997 film STARSHIP TROOPERS.
The contents of TrooperPX is part of a single private collection. None of these items are for sale.

http://www.stta.com
http://stta.bluetongue.com
http://www.bluetongue.com/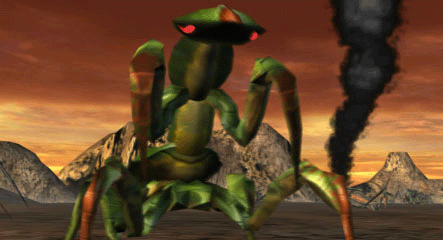 (Click on this image for three random shots.)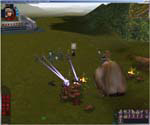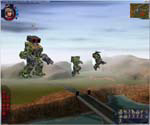 Troopers take out Chariot Bugs, saving the Brain for a "second course".
Notice the mountain fog...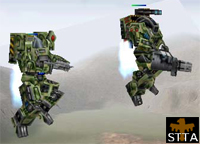 Here are details of jumping Armor (from upper right). Good shots of three configurations.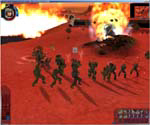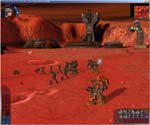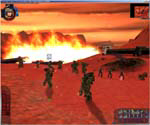 Desolate terrain. Troopers defend in formation (close-up) and scatter as the fire flares.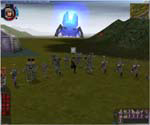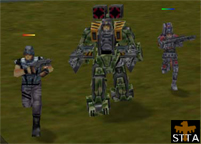 My favorite shot: "RUN AWAY!!!". They even retreat in formation.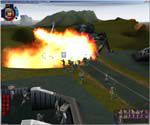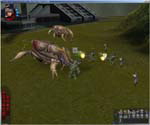 A Tanker stalled on the freeway goes under attack. And some new bugs.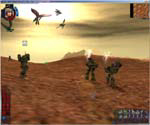 Desert and mountains. The Hoppers circle like buzzards.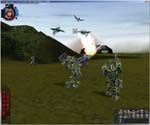 A Marauder takes potshots at passing Hoppers.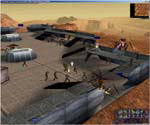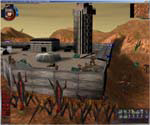 Great outpost! Wonderfully detailed structures. Warriors mount an attack.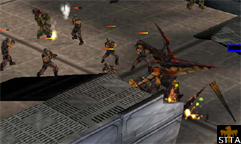 I had to include a close-up of this... Just beautiful.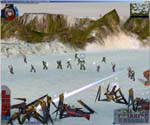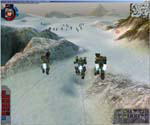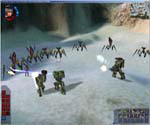 A winter landscape. Troopers hold their ground as Armor support arrives on scene.
Images seen here provided from STTA on July 14-18, 2000.

---


Free counters provided by Honesty Communications.
Visitors to this game site since July 20, 2000
Copyright © 1998~2002 David Ramsay, All rights reserved.
All other trademarks and copyrights are the property of their respective owners.

All rights reserved.
No infringement is intended or desired.
No images may be captured, copied, reproduced or used without permission.
All images and information contained herein are Copyright their respective owners.
The contents of these pages, is Copyrighted by TrooperPX, as an artistic expression.
This is fan web-site and is intended solely to promote everything Starship Troopers.