TrooperPX: The Worlds Most Complete
Starship Troopers Reference Collection.

Video Games & Mods
Exclusive Images from HIUK, (Page 1)

Everything shown here are actual film-used props from the 1997 film STARSHIP TROOPERS.
The contents of TrooperPX is part of a single private collection. None of these items are for sale.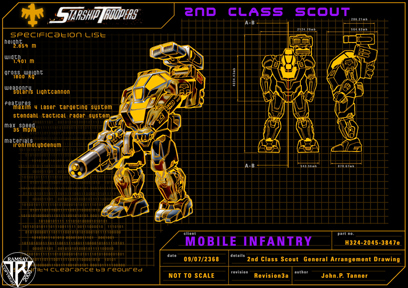 All images were provided exclusively to TrooperPX by Hasbro Interactive U.K. and may not be copied or distributed in any way. The "TRI" logo has been placed on the images to help track their use on this site.
---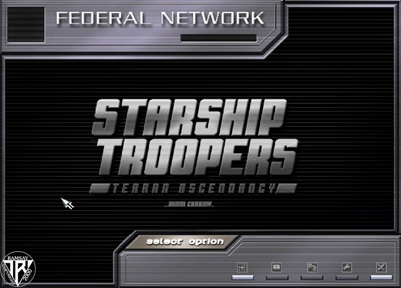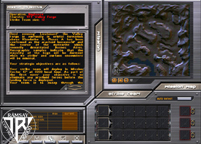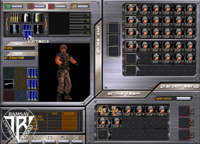 Good Graphic interface. Easy to navigate "roster".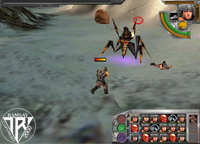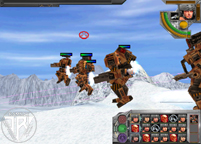 Neat looking Warrior bugs, and even better troopers. Look at the "jumping" Scouts!
(See close-up below)

The outer wall takes a hit... the bunker may be next.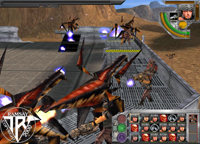 Even these polygon bugs look mean.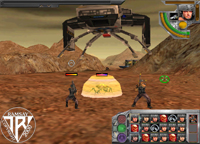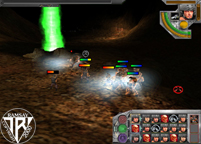 A retrieval ship comes in for a pickup. Night fighting with Marauder support.
---
These Troopers are awesome!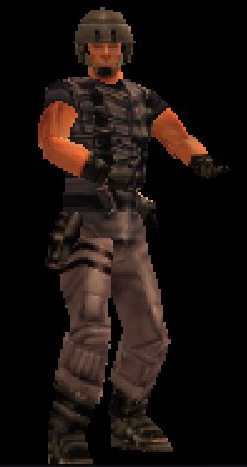 Man! Straight from the movie... it's me!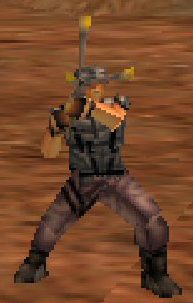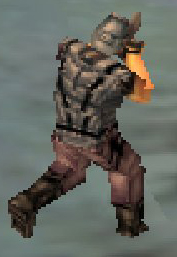 Notice the color variation from the pants to the armor. These programmers have a
good eye for details! The thigh knife holster even has two leg straps! And... damn!
You can even see the transition between the armor sections! Way to go!
(Can you tell I'm a little excited?)

Images seen here provided to TrooperPX on May 30, 2000.

---


Free counters provided by Honesty Communications.
Visitors to this game site since July 20, 2000
Copyright © 1998~2002 David Ramsay, All rights reserved.
All other trademarks and copyrights are the property of their respective owners.

All rights reserved.
No infringement is intended or desired.
No images may be captured, copied, reproduced or used without permission.
All images and information contained herein are Copyright their respective owners.
The contents of these pages, is Copyrighted by TrooperPX, as an artistic expression.
This is fan web-site and is intended solely to promote everything Starship Troopers.